Content on this website is intended for general information only. For answers to your specific questions or to schedule treatment, we invite you to contact us at 301-588-5858.
Research in Acupuncture and Physiology
Each month, between 50 and 100 scientific papers are published in the field of acupuncture. These papers have appeared in some of the most respected journals of medicine, including
Nature
. Fortunately, a large percentage of the scientific articles on acupuncture have focused primarily on its biochemical and cellular effects. We can now begin to explain how acupuncture works, why it works, and why it typically outperforms medications for pain management.
The focus of translational research is in bridging the gap between laboratory research and clinical practices. By following the scientific research in acupuncture over the past decade,
Dr. Windsor
and others have been able to develop new and important connections between the traditional healing methods of acupuncture and the contemporary medical sciences.
The cellular effects of acupuncture are gradually being revealed at a fundamental level which now enables us to more accurately predict the effects of acupuncture on the recovery from a significant range of illnesses.
While remaining grounded in traditional theories and clinical observations by acupuncturists over millenia, Dr. Windsor also uses this emerging body of knowledge to develop new and more effective methods of acupuncture treatment planning. This evidence-informed approach to acupuncture has resulted in significantly faster and better outcomes for patients, as well as gradual improvements in the coordination of care among healthcare professionals.
Today's leading edge research in acupuncture draws upon many disciplines including immunology and neurology, statistics, physics, epidemiology, and philosophy of science, as well as the traditional acupuncture physiology of health and disease. However, many acupuncturists still generally rely upon traditional acupuncture theories to prevent, diagnose, and treat disease.
Maryland Holistics is on an exciting journey of exploration and discovery. Our self-funded research focuses on understanding the connections between acupuncture clinical practice and the published observations regarding acupuncture in the areas of cell biology, circulation, endocrinology, muscle physiology, and neurology.

To convey a few general ideas about the traditional theory, the animated diagram below may be useful. This animation was created to demonstrate a few concepts of traditional acupuncture physiology. Its organization is based on organs or energy channels which are common to most branches of traditional acupuncture. Just like in an automobile, if one part of the body's energy system breaks down, the engine can break down. In the body, this can result in pain, fatigue, stress, inflammation, and disease.


This diagram provides an overview of the 14 major energy pathways of acupuncture which can be mapped directly on the body surface. It also relates to the concept of organs as these have been described in traditional acupuncture physiology. These organs include the liver, heart, stomach, lung, kidneys, intestines, pericardium, and others.
"Acupuncture has a network of effects which have been shown to be conducted largely through the connective tissue, the circulatory system, the immune system, and sometimes also the central nervous system. The discoveries in acupuncture research are important not only for clinicians working in acupuncture, but also for understanding how the body heals from injuries and diseases in general.
Biomedical research supports the concept that acupuncture helps to regulate the body's stress response systems. However, I believe there is also much remaining to be discovered regarding how acupuncture influences the mind-body healing connection through the emotions. As it turns out, for these questions, traditional acupuncture theory can predict these effects much better than any scientific studies that I have seen so far. I am hopeful this may eventually change as a result of the more widespread usage of fMRI (functional Magnetic Resonance Imaging) in research studies."
Dr. Eric Windsor, D.Ac.
Historically, the diagram above (or something similar) has been used to describe how acupuncture can assist in the healing of energy blockages of the body or the emotions. Yet, many people who are interested in acupuncture, or even practitioners of acupuncture, may find acupuncture difficult to explain. Often it is described in terms of qi energy moving through pathways called meridians. But for those of us who enjoy thinking scientifically, logically, and statistically, the concept of qi energy seems vague, new agey, and unsatisfying.


A skilled acupuncturist helps to restore the body to health by carefully selecting acupuncture points for each patient's condition and health status, and by manually adjusting these needles in a way that stimulates the body's healing response. Some acupuncturists use electrical currents, but in our practice we have not found them to be necessary. The body has its own electric fields, but these are more subtle than an electric current from a device.
At Maryland Holistics, we believe the traditional concept of
qi
energy is useful but not detailed enough to fully explain the profound strengths of acupuncture. A complete understanding of acupuncture requires a thorough understanding of acupuncture's effects at the molecular level.
Fortunately, this type of information is rapidly being discovered and catalogued by researchers around the world. This information brings enormous value by helping health care providers to optimize the use of acupuncture for specific patients and disorders.
The main reason why acupuncture is difficult to explain is that science does not yet fully understand the body's healing response. At the cellular level, the human body manufactures around 30,000 types of proteins, and these proteins have many different jobs within cells. When these go awry, disease results. However, currently, even the most advanced computers cannot accurately model all of the activities of all of these proteins.
Acupuncture is clearly different from a pharmaceutical treatment. Most pharmaceutical treatments are transported through the bloodstream as a single type of molecule, and act upon a single type of enzyme or receptor on the surface of cells. This pharmacological activity leads to benefits as well as side-effects.
Acupuncture, in contrast, is a microscopic injury to the surface of the body, at very specific physical locations which are relevant to the body's healing response. Once acupuncture points are stimulated, cells are disrupted causing molecules of various types to leave the site of the acupuncture point. These include signaling molecules which travel through the body, influencing the activities of nerves and immune cells. The body's natural healing response is stimulated, which is why acupuncture is effective with virtually no side-effects.
Acupuncture research at Harvard Medical School and many other institutions around the world have determined that acupuncture has profound effects on the body's physiology. These include a wide range of molecular and cellular effects on the immune system, nervous system, endocrine system, and growth-regulatory systems. Acupuncture reduces the level of the inflammatory cytokine TNF-α within blood plasma, and reduces blood pressure, at least partly through reduction of plasma renin, but leaves plasma levels of vasopressin unchanged.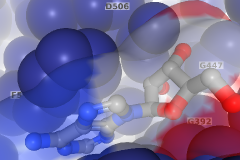 References: Knapp K, Zebisch M, Pippel J, El-Tayeb A, Muller CE, Strater N. Crystal structure of the human ecto-5'-nucleotidase (CD73): insights into the regulation of purinergic signaling. Structure. 2012 Dec 5;20(12):2161-73. doi: 10.1016/j.str.2012.10.001. Epub 2012 Nov 8.
About Maryland Holistics
Maryland Holistics LLC is the private practice of
Dr. Eric Windsor, D.Ac., L.Ac.
Our serene, professional office is located in Ellicott City, MD. Maryland Holistics has provided care to thousands of satisfied customers since opening in 2009. Dr. Windsor is a preferred provider in the CareFirst, Blue Cross Blue Shield, GEHA, and United Healthcare networks.
3525 Ellicott Mills Dr., Ste E
Ellicott City, MD 21043
Phone: 301-588-5858
Fax: 443-308-5690
You May be Interested In:
Contact Our Office
Conditions A-Z (list and web links)
Pain Relief
About Acupuncture
Before Your Visit
Testimonials
Information for Physicians
Directions
About Dr. Eric Windsor
Biochemical Research on Acupuncture
How We Work with Lab Tests and Imaging